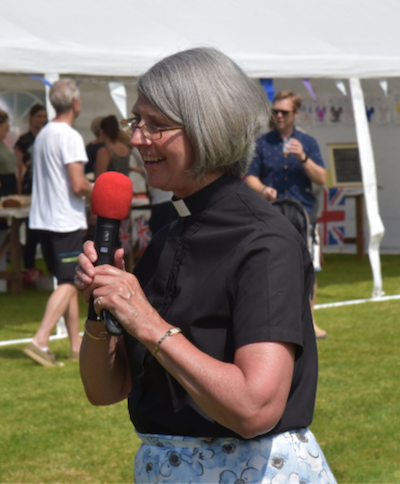 Rector: The Revd Canon Joanna Abecassis
The Revd Canon Joanna Abecassis has been Rector of the Benefice of Bradford on Avon Holy Trinity, Westwood and Wingfield since 2013, having arrived in the diocese as Priest in Charge of Holy Trinity in 2010.
Following an academic start to her adult life (with a Cambridge degree and PhD in agricultural landownership!), she spent many years at home and as a volunteer, later becoming a lay hospital chaplain in Bristol with responsibility for the large team of chaplaincy volunteers. It was here that her vocation to the priesthood emerged and was affirmed, and from where her passion for pastoral care and accompanying people on their journey, encouraging and affirming, sprung.
She enjoys multi-tasking and so playing her full part in the community, including as a school governor at St Laurence School, Westwood with Iford Primary School and Fitzmaurice Primary School. She has two children, Marie and Jonathan, and four grandchildren, Chiedza, Joshua, Christopher and Eric.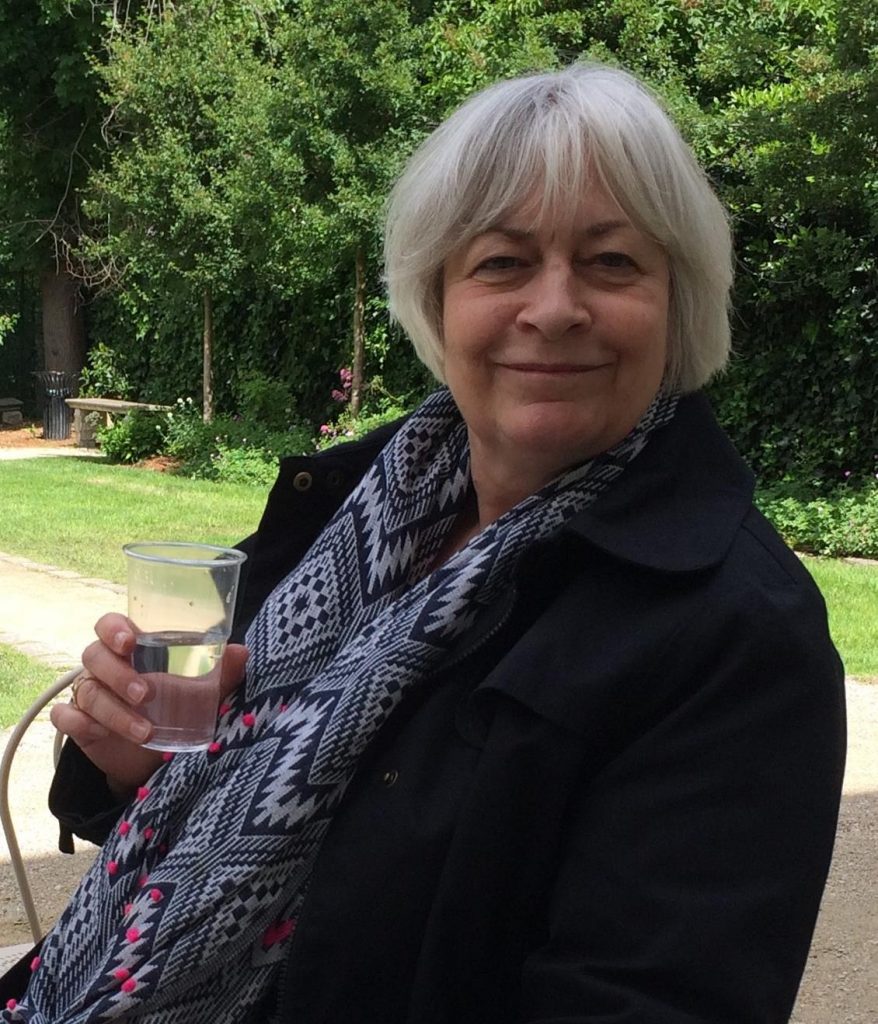 Associate Priest: The Revd Sarah Jackson
Sarah was born in London, brought up in Sheffield and Birmingham, and returned to London after graduation where she has lived ever since until moving to Norton St Philip this year. She first trained as an occupational therapist and worked for many years in the NHS and Social Services, mainly in the area of mental health. She later trained as a psychoanalyst and has been in private practice in London, and now in the Bath area. She trained for the priesthood at St Augustine's College in Southwark and Canterbury, and has been serving in Southwark diocese until this year. She has a particular interest in developing vocations and has worked in Southwark and Salisbury dioceses in this area. Sarah has three children and four grandchildren.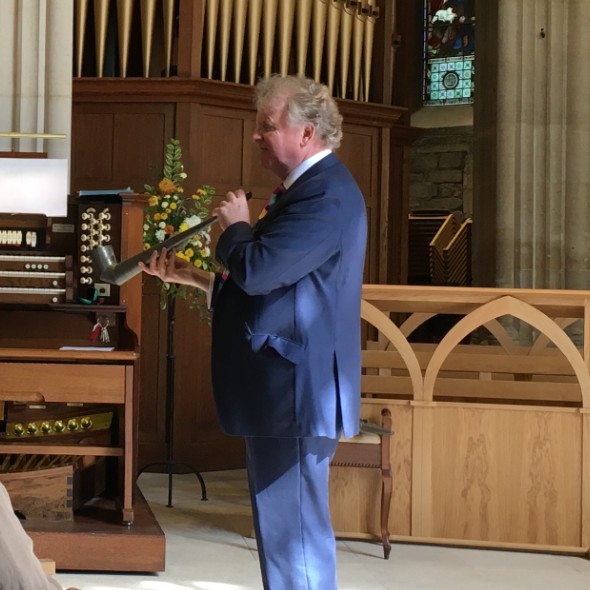 Director of Music: Martin Cooke
Martin joined us in 2017. He was a chorister at St Paul's Cathedral in the 60's, Organ Scholar at Bishop Otter College Chichester, Director of Music at Bembridge School, Isle of Wight, where for ten years he was also Deputy Head, and ran a number of local choirs including the Isle of Wight Youth Choir. He began 22 years of school headship in 1994, first as Headmaster of the Preparatory School for six years and then as Headmaster of the whole of Clayesmore from 2000 – 2016. At Holy Trinity he plays the organ and directs the choir and the music group. Do get in touch with him if you would like to join us! He'd love to meet you!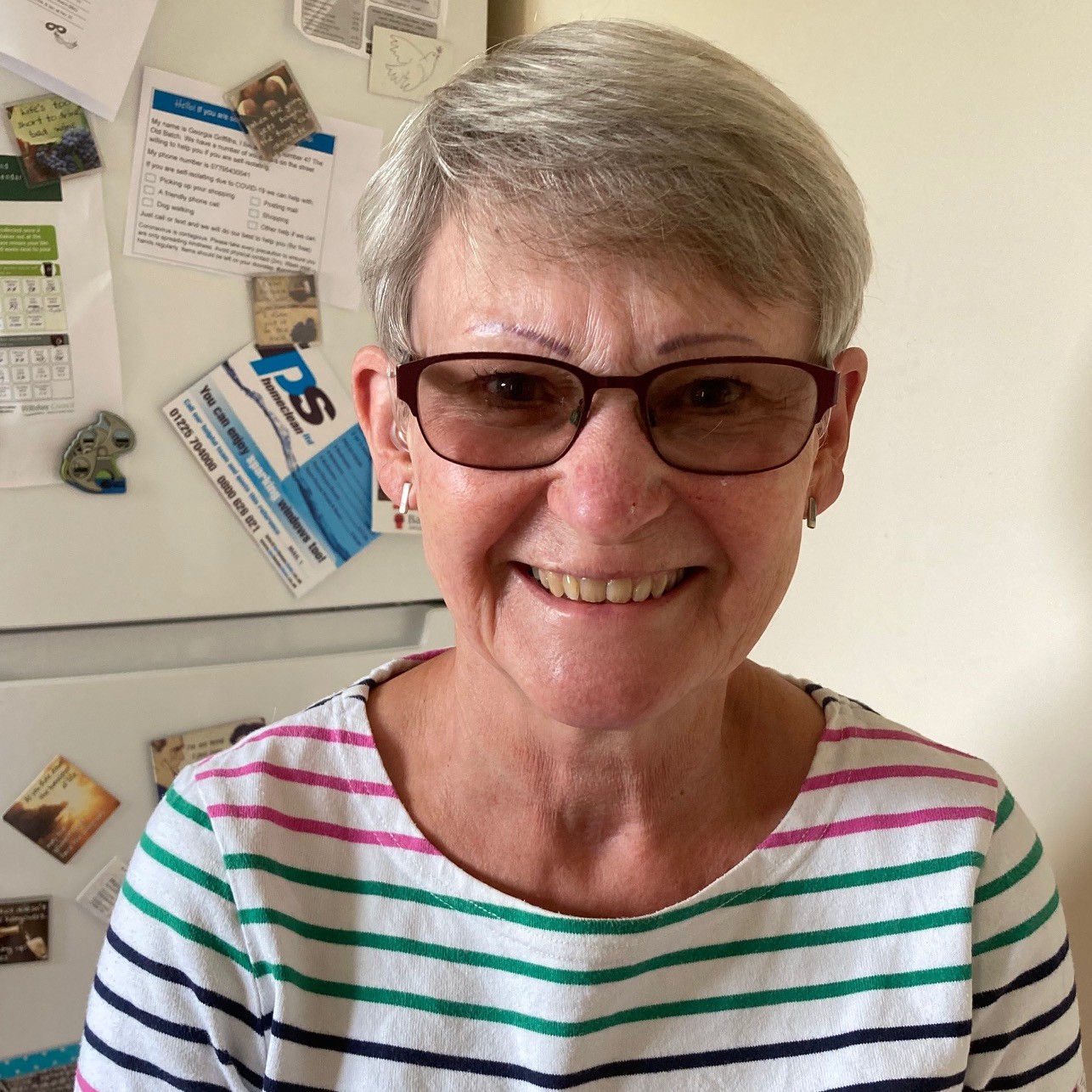 Holy Trinity Treasurer:
Elaine Giles
Elaine began her professional life as a teacher and after a spell as a stay at home mum worked for both central and local government in administration/managerial roles. For the latter part of her career she was Town Clerk to both Corsham and Keynsham Town Councils, where she managed budgets in excess of half a million pounds.
Of her various qualifications she obtained entry level accountancy, AAT in 1999.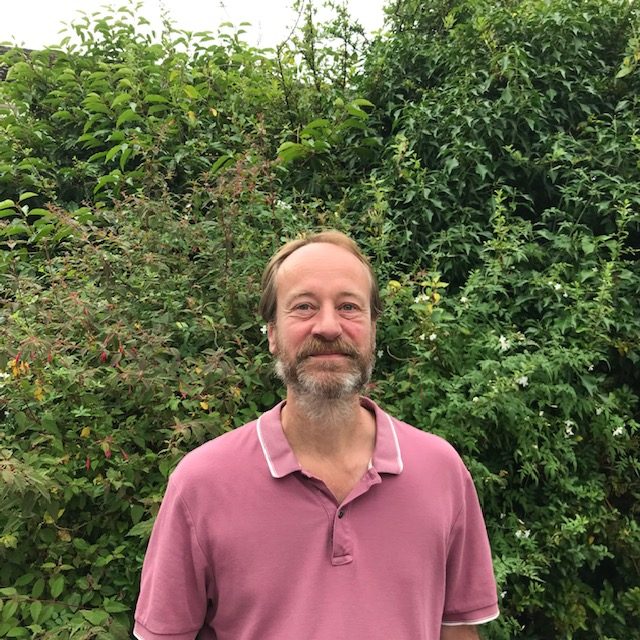 Holy Trinity Bookkeeper:
Klaus Huber
Klaus worked for several years as finance administrator for University of Bristol before moving to Bradford on Avon in 2012 to become Resident Warden at the Quaker Meeting House. He joined the Holy Trinity team in 2022 where he does most of the money-related number-crunching for the church.
Contact Klaus on:
treasurer@htboa.org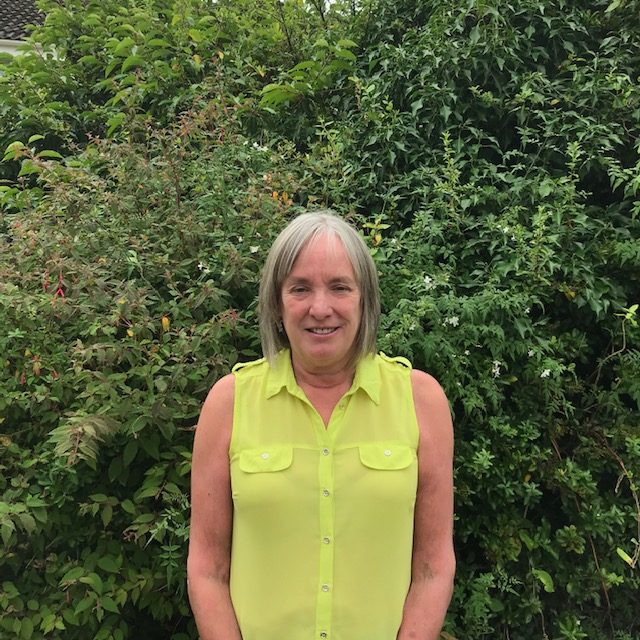 Benefice Administrator:
Netty Hucknall
Netty is happy to help with any queries for Holy Trinity Bradford on Avon, St Mary's Church Westwood and St Mary's Church, Wingfield. 
Contact Netty on:
beneficeoffice@htboa.org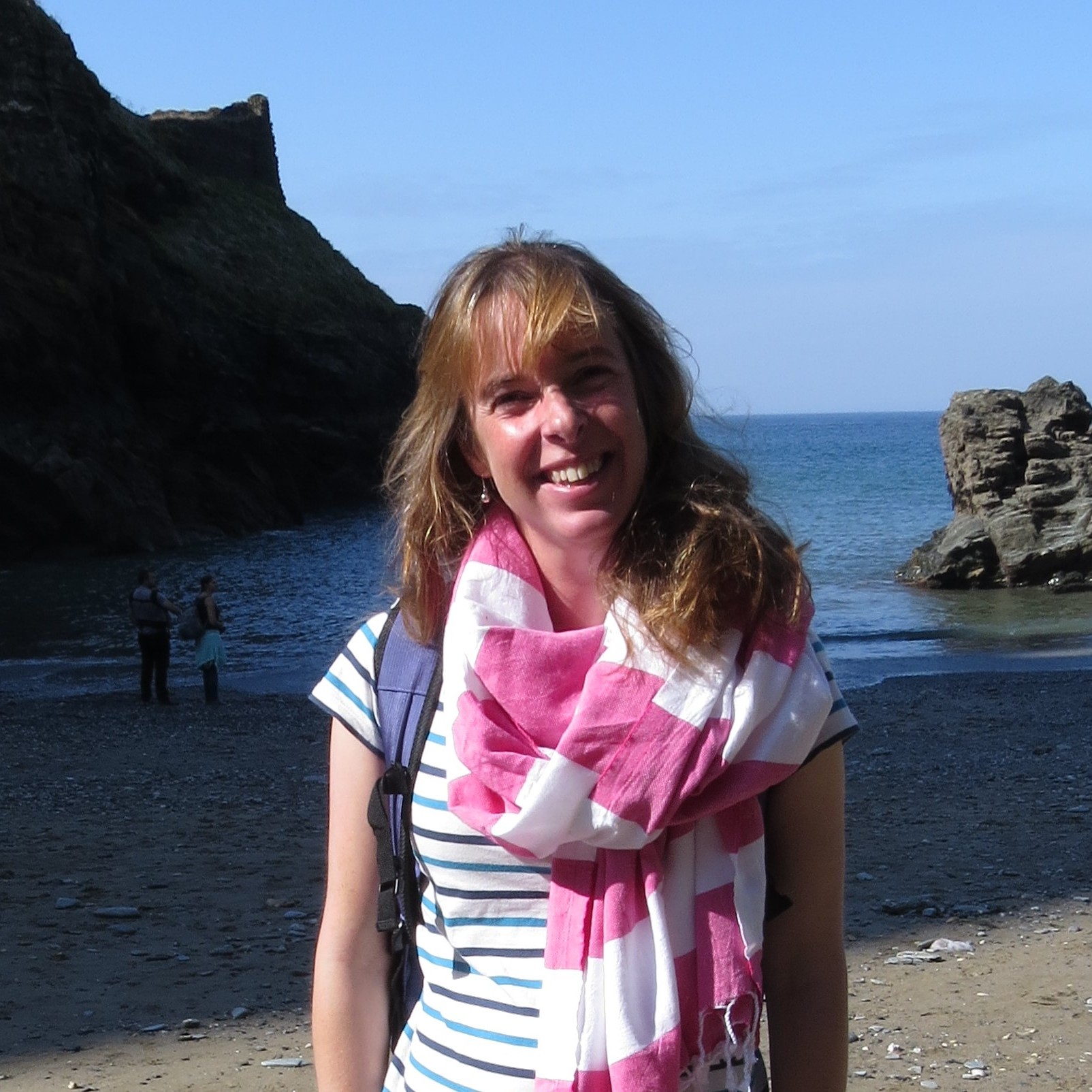 Benefice Comms: 
Aylene Clack
Aylene is happy to help with:
1. Any design needs – posters, leaflets, events etc
2. Parish News queries or requests
3. Social media enquiries
Contact Aylene on:
comms@htboa.org